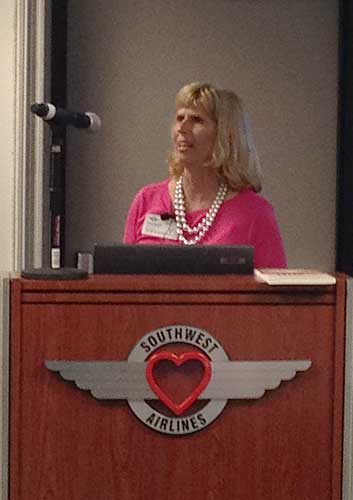 Bring the Prove Them Wrong Lady to your organization to teach and motivate your people with one of her powerful motivational keynote addresses (Ideal for an opening, luncheon, or closing keynote!)4 or to train on one of these extremely important topics –
Diversity & Inclusion
Peak Performance
Disability Employment
Nancy Shugart – The Prove Them Wrong® Lady will ignite the courage of your audience!
Be the One to Make It Happen: Nancy Shugart at TEDx Texas Tech University February 8th, 2014
Nancy Shugart is the Prove Them Wrong® Lady, founder and owner of Prove Them Wrong®, LLC. She is absolutely passionate about the message she delivers to her audiences. Her personal story of going above and beyond what anyone believed to be possible is combined with humor and fun which helps to reinforce the major points of her presentation. Our newest program, Be the One to Make it Happen, is a dynamic leadership program with an emphasis on building a motivated team and empowering leaders to reach enthusiastically for excellence! A true leader is someone who can encounter obstacles and discover the best solution to get past them. For this reason, we believe the way to increase productivity and improve customer loyalty is for everyone on the job to perform like a leader. Prove Them Wrong®, LLC's founder and president, Nancy Shugart, delivers this vital training with passion, strength, and grace. Though Nancy's presentation will be tailored to meet the needs of your special event, the major points of the presentation she will deliver for you will emphasize the importance of
A clear vision:
The ability to see in one's mind a crystal clear picture of the end result…motivating everyone to cross the finish line.
Perception:
Identifying the main barrier in achieving success…eliminating excuses and negative attitudes, thus improving personal performance and the climate of the workplace.
Persistence:
Completing a task, following through on one's commitment…saving you time and money plus dramatically improving performance.
---
"Thank you so much for motivating and inspiring Southwest Airlines' People Department during our annual Take Off Training Day! You provided us with not only inspiration but also practical information that will help us as we continue to enhance and develop our inclusive and diverse Culture. Our values at Southwest Airlines are Warrior Spirit, Servant's Heart and Fun-LUVing Attitude. Your courage, your humor and your ability to maintain perspective truly exemplify these values we call Living the Southwest Way. We received extremely positive feedback from our Team and I can't thank you enough for spending the day and evening with us. You and Porsche gave us so much more than we ever could have expected — courage and inspiration to not let obstacles stand in our way. If I can be a reference for you, please let me know. I will recommend you highly!"

-Julie Weber, Vice President People Department, Southwest Airlines Co.
---
Be the One to Make it Happen can be delivered as a:
Keynote Address: 45 – 90 minutes
Half-day training: 3 hours
Full-day training: 6 hours
Be the One to Make it Happen is ideal for:
Corporations
State & Federal Offices
Associations
Veterans
Insurance Companies
Real Estate Offices
Medical Professionals
Educators
Students
Faith-based Conferences & Churches
Be the One to Make it Happen
The purpose of this powerful and one-of-a-kind program is to teach and motivate others how to achieve unbelievable results! When a person believes they can "Be the One to Make it Happen," immediate changes begin to occur. They…
Refuse to give up in the face of adversity.
Discover creative solutions.
Become eager to learn new ways to accomplish a task.
Have renewed passion for their purpose.
Become self-motivated.
Are energized with a relentless determination.
Have increased confidence.
Become more focused and alert.
Discover their leadership and decision making skills.
Harness their courage to overcome any barrier that tries to stand in their way!
Develop a good attitude.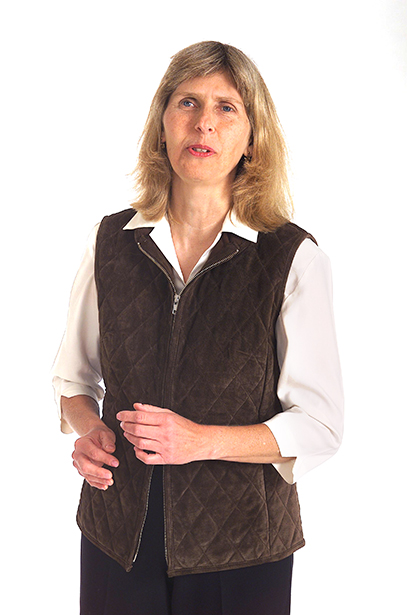 Click Here for Testimonials
Click Here to Download Nancy's Speaking Services One-Sheet (PDF)
Click Here to Download Nancy's Capabilities Statement for Prove Them Wrong®, LLC.
---
"Nancy Shugart was the keynote speaker at the Design Your World-STEM conference for girls hosted by Dallas Society of Women Engineers and UNT SWE student section. She spoke and inspired the 120 girls from 6 through 12th grade to look at limits with a view of overcoming them and to never listen to those who say "you cannot do ….." The talk was simulcast to 45 parents who were moved and inspired themselves. She received a standing ovation. Resilience is a theme that needs to be highlighted and Nancy does it just perfectly."

-Nandika Anne D'Souza, Associate Chair, Research and Outreach, Mechanical and Energy Engineering, University of North Texas
---
What is the Be the One to Make it Happen Program?
The Prove Them Wrong® Lady, Nancy Shugart, uses her very unique personal story to teach the characteristics for achieving extraordinary success. It can be learned by anyone, at any age, because everyone possesses these characteristics. However, few ever use them. It is motivational, uplifting, and provides unshakable evidence that we can all do more than most believe possible.
---
"Nancy, I just want to let you know how much I enjoyed your presentation. You were the highlight of the conference!"

-Darlene West Employment Assistance Services Manager
How much time is needed for this program?
Be the One to Make it Happen can be tailored to meet your scheduling requirements. Do you want a power-packed keynote for a conference? Or a half-day or full-day training? Or maybe you want a one-hour or two-hour training program. Or a Lunch & Learn. You choose! Be the One to Make it Happen is grounded in solid evidence that those who are relentlessly passionate about making a difference…end up doing just that.
Who will deliver this Program?
It will be delivered by the Prove Them Wrong® Lady! The Prove Them Wrong® Lady, Nancy Shugart, has heard the words
You can't
You won't
You're too different
more times than she can count throughout her life. But she chose to
"prove them wrong!
" Now she is teaching audiences across the country to do the same! The formula for achieving more than most believe possible can only be taught by someone who has done it. Invite Nancy to fire up your talented people and empower them to perform at their highest level!
Want to learn her secrets?
Want to take your business, agency, school, or association to the next level?
Want to inspire and motivate your employees to believe they can solve any problem that arises on the job?
If yes…
Contact the Prove Them Wrong® Lady, Nancy Shugart – Text or talk: 512-589-7172 nancy@ProveThemWrong.com
It's that simple!