You are capable of achieving more than most believe to be possible.
Be the One to Make It Happen: Nancy Shugart at TEDx Texas Tech University
Helping you be your best!
Welcome to Prove Them Wrong® LLC.
We do two things to help you achieve your goals and plans –
We deliver speaking engagements and trainings for businesses, associations, schools, and nonprofits – helping our clients and their team harness their brilliance and be at the top of their game.
We publish books, through Amtex Publishing, –
To help lead you into building individual peak performance habits.
That you can purchase at a significant quantity discount and then use as premiums, gifts, and incentives for your business, association, school, and/or nonprofit.
We are recognized for our strong commitment to our clients and to the quality we deliver in everything we do.
Whether you need a speaker, a quality product you can use to improve your life or the lives of others, or whether you'd like to have your story appear in one of our future exciting books, you've come to the right place!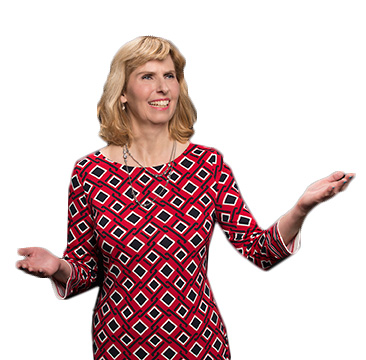 Our Newest Book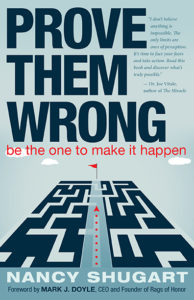 Prove Them Wrong:
Be the One to Make It Happen
Now Available!
Every great person initially heard the word "impossible." To achieve breakthrough success, however, it takes a lone voice with the courage to say "It is possible!" The jaw-dropping achievers you'll meet in this book soared to success in business, education, high tech careers, the military, sports, writing, real estate, and so much more despite unrelenting barriers and naysayers shouting – You can't!
Faced with advice to give up on their life-long dreams, they determined they would prove them wrong and they would be the ones to make it happen. More importantly, they'll tell you how they did it! Get ready to discover and harness the incredible power that is waiting to go to work for you today!
Praise for Prove Them Wrong: Be the One to Make It Happen
Dr. Joe Vitale
I don't believe anything is impossible. The only limits are ones of perception. It's time to face your fears and take action. Read this book and discover what's truly possible.
Dr. Joe Vitale
Author of The Miracle
Jack Canfield
This book will prove to you that you can do far more than most believe to be possible. Nancy Shugart did that in her own life. She is the perfect one to tell you how she and so many others did it. Get ready to soar!
Jack Canfield
New York Times bestselling co-author of The Success Principles™
Brian Tracy
This wonderful book shows you how to overcome your limiting beliefs and accomplish more than you ever thought possible!
Brian Tracy
Bestselling author of The Psychology of Selling
Heidi Murray
Throughout this book, Nancy Shugart proves what we all know – there is nothing stronger or more inspiring than the raw will of the human spirit. Discover how unlikely leaders powered through their barriers and achieved extraordinary success and how you, too, can do the same.
Heidi Murray
Chief Operating Officer, Leadership Women
Matthew Pollard, CSP
Through empowering and inspirational stories of real people who ignored the naysayers, held firm to their passions, and accomplished their dreams, Nancy Shugart provides a guide to achieving our highest goals, even when the rest of the world says we can't. A powerful reminder that if we believe in ourselves and do the work, anything is possible.
Matthew Pollard, CSP
Author of The Introvert's Edge, founder and Executive Director of Small Business Festival, founder and CEO of Rapid Growth Coach LLC
Kim Olson
True warriors rarely pick their battles, they are chosen for them. Nancy is a true warrior who reminds us all of that in her book, Prove Them Wrong. Read it and live it, and you too can be a warrior.
Kim Olson, Colonel, USAF ret.
Author of Iraq and Back, Inside the War to Win the Peace.