Certifications
8(a) – WOSB – HUB
Who We Are
Prove Them Wrong®, LLC, headquartered in Austin, Texas, has twenty+ years of experience in providing exceptional keynotes for meetings and conferences plus dynamic interactive leadership trainings, ranging in length from one hour to full-day. Supplemental materials are also available.
We build motivated teams and empower people to reach enthusiastically for excellence. We help to increase productivity and improve customer loyalty by training everyone to perform like a leader.
Prove Them Wrong®, LLC's founder and president, Nancy Shugart, delivers this vital training with passion, strength, and grace.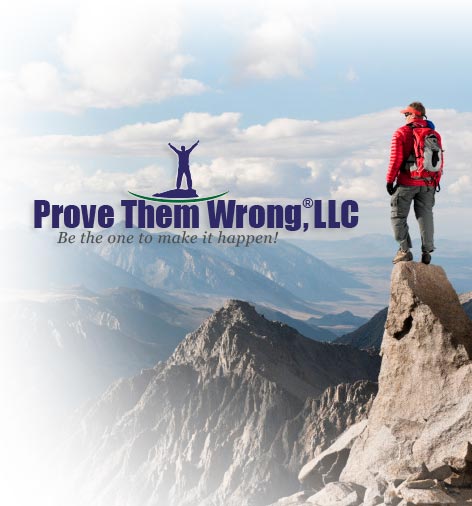 As a child, Nancy Shugart was not expected to amount to much. But she proved them wrong. She is a former public school educator, award-winning author, professional keynote speaker, leadership trainer, recognized community volunteer, and celebrated businesswoman as the recipient of the Blazing Star Award presented by the Women's Chamber of Commerce of Texas.
Click Here to Learn More About Nancy Shugart
"Courage is the capacity to hear what others say is impossible and believe you are the one to make it happen."
– Nancy Shugart
What We Do
We teach, we inspire, and we provide evidence of what is truly possible.
Why We Do This
We see tremendous courage every day in those who refuse to accept the word
"impossible."
We believe that, if only others had known what was possible, they, too, would have found the courage to persist. We believe that courage is the key that will stop the quitting. For this reason, we work hard to reveal courage, believing that this courage will strengthen others to refuse to quit.
Our Mission
The mission of Prove Them Wrong
®
, LLC is to give a voice to courage by telling real-life stories of people who prove that we can all do more than most believe to be possible.
We provide evidence of what happens when we have the courage to not give up.
We help people have a determined and unshakable quest to be the very best.
Click here for testimonials
Capabilities Statement for Prove Them Wrong®, LLC